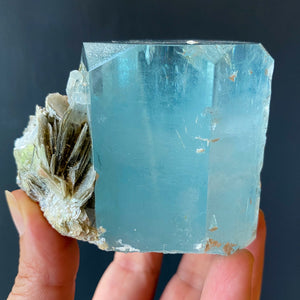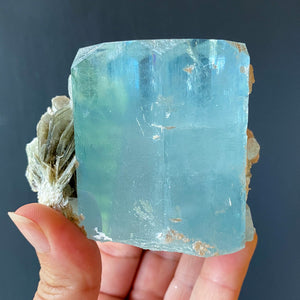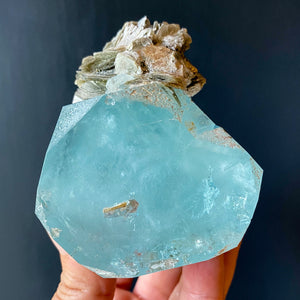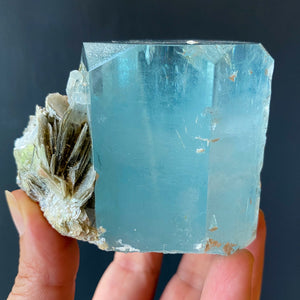 AQUAMARINE & MUSCOVITE
This is an incredible opportunity to acquire a beautiful quality collector's piece of  Aquamarine! Pieces this large, this beautifully formed, and of this quality are hard to come by. This specimen weighs just under 1lb and measures approximately 2.25x2x2.5"
Aquamarine is synonymous with the gentle, soothing spirit of the ocean. It captures the healing powers of the ancient waters of the Earth. Known in folklore as the treasure of mermaids, the Aquamarine stone was also a legend of sailors and seafarers who used as this stone as a protective talisman for good luck and manifesting a strong sense of fearlessness for an upcoming journey across the high seas, and thus today it is often known for reducing stress and providing courage.
This piece is from Kazakhstan.