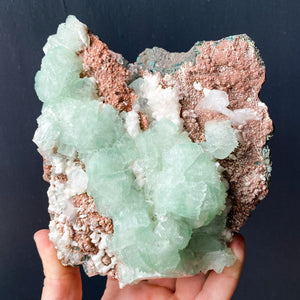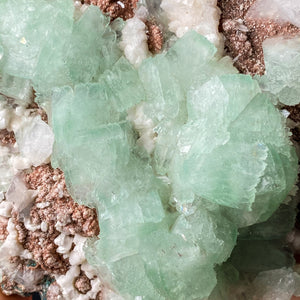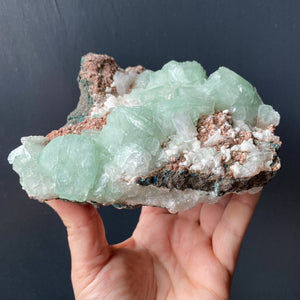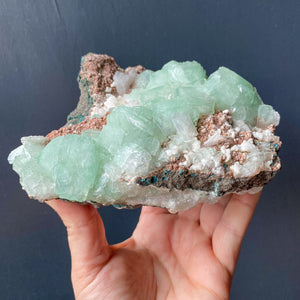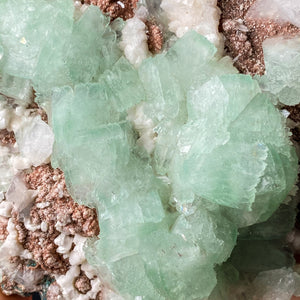 GREEN APOPHYLITE
This striking specimen includes vibrant green Apophylite, pops of white Stilbite and a burgundy/pink matrix. It weighs 2lbs and measures approximately 5x5x2.75"
Apophylite is the stone of light and a very high energy stone. It has an excellent ability to transmit energy, will raise your spirit and is uplifting to simply keep in the room with you. Apophylite is specifically a powerful tool for connection to the higher world. Stilbite connects the heart chakra with the upper chakras, bringing love into everything that you do. It has a more calming energy, being known as a stone of love, creative energy and gentle self-expression.
This specimen is from India.