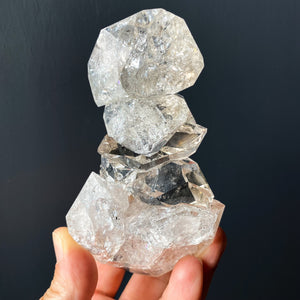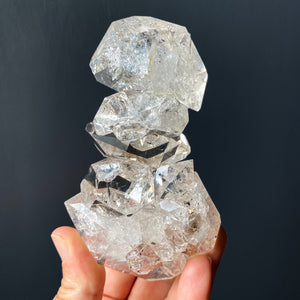 HERKIMER DIAMOND
This incredible self-standing Herkimer Diamond cluster features a tower of formations, including three water-clear AAA grade formations in the center. It is guaranteed to be a favorite of any serious collection. It weighs 9oz and measures approximately 3x1.5x5"
Herkimer Diamonds energize, enliven and promote creativity. It clears chakras and opens channels for spiritual energy to flow freely. It stimulates any psychic abilities within the holder, including clairvoyance, spiritual vision and telepathy by connecting to higher realm guidance and promoting dream recall. A must-have for the personal collection of any healer.
This specimen is from Herkimer, NY.