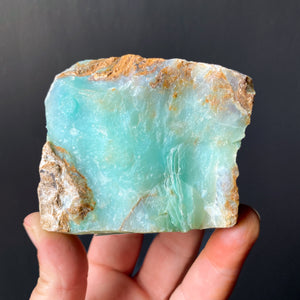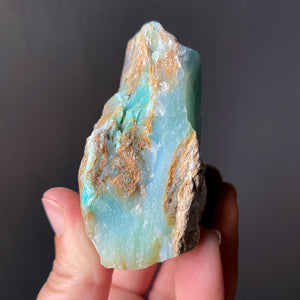 OPAL (PERUVIAN)
Coveted for its incredible and vibrant blue/green color, this Peruvian Opal specimen weighs 6oz and measures approximately 2.5x1x2.5"
Peruvian Opal is a wonderful anti-anxiety tool, helping the holder to engage feelings of tranquility and address stress and stressful situations from a calmer standpoint. Along these lines, Peruvian Opal is also thought to take the tension out of speaking your mind, allowing you and your words to be more clearly aligned as you move through your day. 
This specimen is from.... Peru.