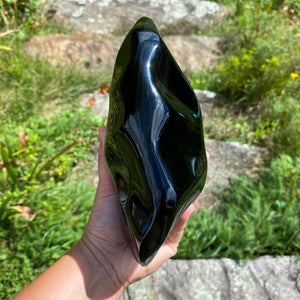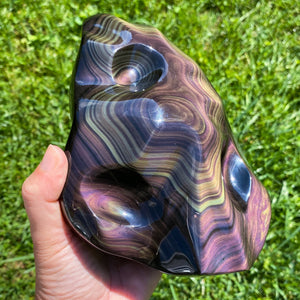 OBSIDIAN (RAINBOW)
This artisinal carved Rainbow Obsidian shines and shimmers in a beautiful array of purples, magentas and greens. It weighs 4.1lbs and measures approximately 8x6x3.5"
Rainbow Obsidian is one of the gentler obsidians but with strong protective properties. It teaches you about your spiritual nature. This stone cuts the ties of old love and gently releases hooks that others have left in the heart, replenishing the heart energy. Worn as a pendant, rainbow obsidian absorbs negative energy from the aura and draws off stress from the body.
This specimen is from Mexico.