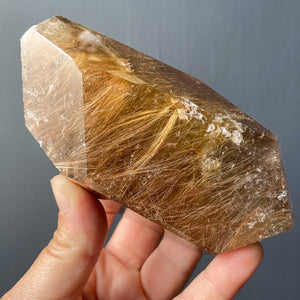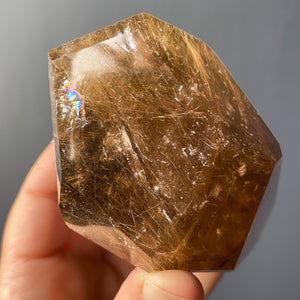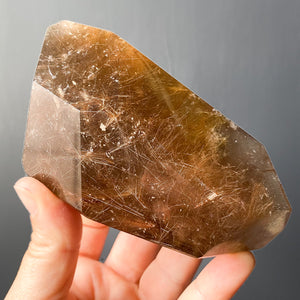 SMOKY QUARTZ (RUTILATED)
This Smoky Quartz form is filled to the brim with hair-like strands of gold rutile! It weighs just over 1lb and measures approximately 5.5x2.5x3"
Smoky Quartz is one of the most grounding stones out there and is strongly protective. Along with the general properties of Quartz, like regulating and balancing the energy field around it, it also gently neutralizes negative vibrations and is detoxifying on all levels. It brings emotional calmness, relieving stress and anxiety. Rutile not only enhances the properties of other stones, but is also said to enhance your thought process and creative processing as well.
This specimen is from Brazil.