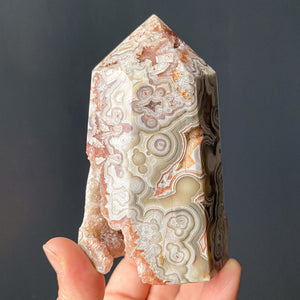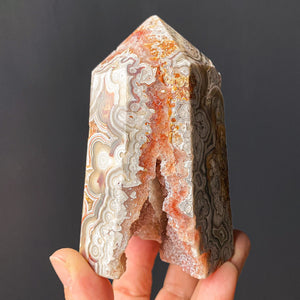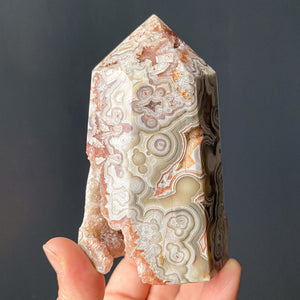 CRAZY LACE AGATE
This Crazy Lace Agate tower weighs 14oz and measures approximately 2.5x2.5x4".
Crazy Lace Agate is commonly referred to as "the laughter stone" or "happy lace." The ransoms and delicate patterns of this stone creates a flow of energy that stimulates the mind and ushers in whimsy and joy. Crazy Lace Agate promotes mental flexibility, self-analysis and encourages us to look on the bright side of life.
This specimen is from Mexico.