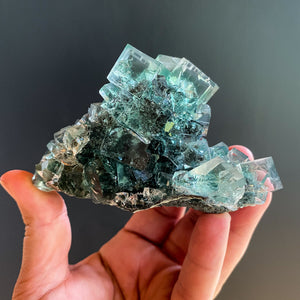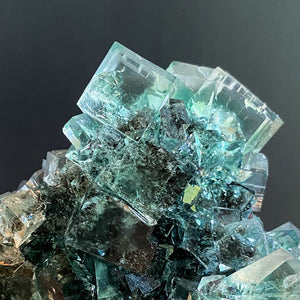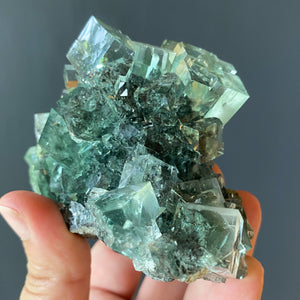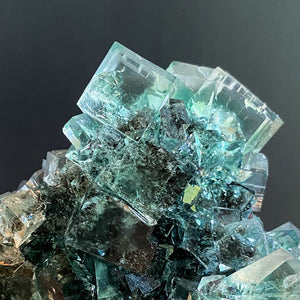 FLUORITE (MUSEUM QUALITY)
One of the gemmiest pieces to have ever come through Able Ground, this museum quality Fluorite from China has a beautiful saturated green-blue color and dozens of fully formed and perfectly clear cubic formations. It weighs 9oz and measures approximately 4x2x3"
Fluorite is a great stone to have around, as it cleanses and stabilizes the aura. Fluorite is known as a calming stone because it is one of mental order and clarity. It does this by assisting in the rapid organization and processing of information, bringing clarity and stability to what may feel like a chaotic situation or overwhelming set of feelings. It also works with your 3rd Chakra, your Solar Plexus, to restore and balance self-confidence. Green Fluorite is particularly useful in drawing off negative energies and stresses of all kinds.
This specimen is from China.