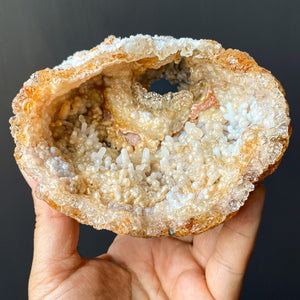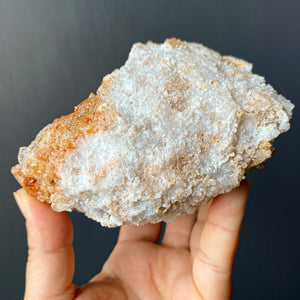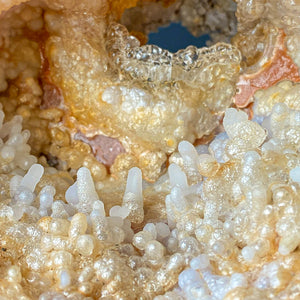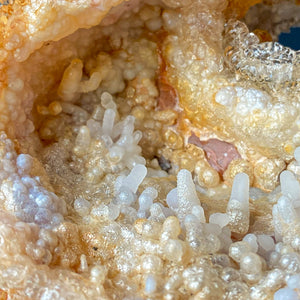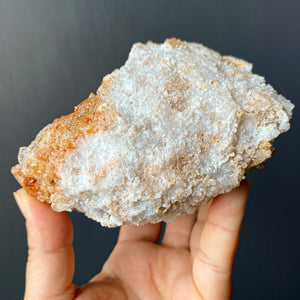 HYALITE OPAL & CHALCEDONY
1.2lbs
4.5x5x3"
This truly remarkable geode features clear hyalite Opal and chalcedony stalactites that have been covered with a thin Opal layer, giving them the look of pearls. The hyalite has an inclusion or iron oxide in certain places, lending this specimen an orange/yellow tone. 
Hyalite Opal is one of the premiere stones for seeing more than meets the eye. It enhances your sixth sense, allowing you to see and sense what's beneath the surface. Hyalite Opal also boosts creativity and gives you added confidence in your natural abilities. 
Chalcedony encourages reflection and meditation, helping to prepare for action while holding back words one might regret. It is considered a nurturing stone, one that can absorb negative energy and dissipate it before it can be passed on. It promotes opening the mind to new ideas, instilling feelings of generosity.
San Luis Potosi, Mexico