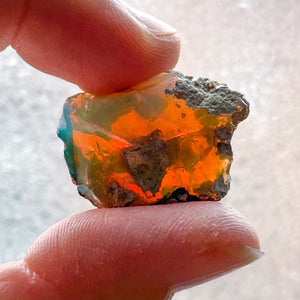 OPAL (ETHIOPIAN)
This beautiful Ethiopian Opal weighs 4.8grams. 
Opal was known as the "Eye Stone" in the Middle Ages and believed to strengthen eyesight. On a spiritual level, Opal is thought to help the holder to look inward with openness and clarity.
To clean/cleanse: rinse with water and leave out under the next full moon; place on or near a piece of Quartz or bury in the ground for a few days.