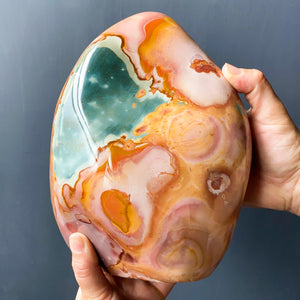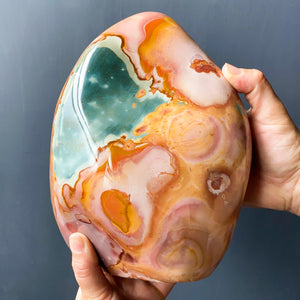 JASPER (POLYCHROME)
This large Jasper specimen weighs 19lbs and measures approximately 7.5x6x9.5"
Jasper is a strengthening stone, easing stress and inviting calm. Known for invoking courage, Jasper boosts determination and tenacity in your daily life. It encourages one to be honest with oneself when confronting problems, and helps one recognize and overcome insecurities, fears and guilt. It inspires moving forward assertively, rather than aggressively, and acts as a reminder to work harmoniously with others.
This specimen is from Madagascar.